Nothing, in my book, is better than free.
Recently we purchased some concrete pavers for our back patio area and they were delivered on one of these free beauties......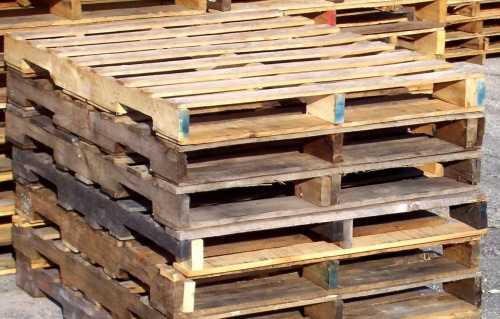 (Picture via Florida Pallet LLC)
I have seen some pretty creative projects that have been born from these very rustic, rough beauties.
Here we see a lovely wall created from broken down pallets.
(via Pinterest-original source unknown)
Here is an awesome industrial style coffee table with beautiful rusty old wheels.
(via
http://www.home-dzine.co.za
)
Here is a lovely little potting bench .
(via designsponge)
So now that I have a free pallet I just had to put it to good use. So one morning after body combat, I came home and started hacking on my little friend. It was a double workout for sure!
When we moved into our house, 9 years ago, we brought with us an old aquarium stand that belonged to my husband before we started dating. I was growing weary of looking at this poor little stand and felt like it could use a little love too.
I decided that it would be an excellent table base for our new outdoor console. I cut all of my pallet pieces to the size that would fit the base.
I then stained each of the boards with a stain that I happened to have on hand.
Here is what the boards looked like after the staining process.
I then chose colors that would coordinate with my patio color pallet and dry brushed a coat of paint on. The dry brushing let some of the dark wood peak through, for a vintage rustic feel.
I took some power grab and glued them to my stand.
Here is the finished product. I will note that the power grab did come loose in the hot weather. I will be drilling holes and screwing these in, but that sounds like a good winter projects. For now I will just keep on enjoying it.
So, do you have any pallets hanging around?
Sharing at these great sites: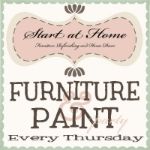 PopulaEmbracing Change
r Posts